Bat Mitzvah Club
ב"ה
Becoming a Bat Mitzvah?
Join the Club! 
You will have the opportunity to form lasting friendships, have meaningful discussions, reach out to others, get creative and have fun, all while learning and preparing for your Bat Mitzvah! 
Schedule for 2016-17
Meetings are held twice a month on Sundays from 5:00-6:30pm
Snacks will be served
$300 yearly membership or $20 per meeting * Scholarships available 
For more information or to join, please contact
Chana at 707-363-5572 [email protected]
September 4Kickoff Challah Bake
September 25Light up the World
October 9Building a Jewish Home
October 30          Staying True to your Essence
November 20Strength, Dignity and Happiness
December 4Daughters of Royalty
December 18Standing up for What is Right
January 15The Meaning of True Friendship
January 29Beyond Tzedakah
February 12You are what You Eat
March 5Beauty Redefined
March 19A Direct Connection
April 2The Power of Belief
April 23Action is of Essence
May 7Personal Growth
May 21               End of the Year Mother-Daughter Tea
Respecting Parents, Peers and YOU!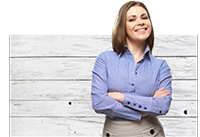 IMPORTANT TO WHO? YOU!
Her BMC meetings will cover a number of 'tween topics, activities that guide her into adulthood with grace, G-d and giggles, and convey what being a Bat Mitzvah really is - in a fresh and fun way!
During the course of the BMC year, she'll learn to become more considerate, empathic, and generous. With meetings loaded with friends, food and fun, she'll learn how to take responsibility, what a soul is and how to make it shine.
Good Times Gallery
Placeholder Text